We had some new friends Erin and Thomas over for dinner last night. It was one of those nights where everything seemed to go wrong… I semi burnt the fruit pizza crust, I forgot to thaw the meat for the burgers so Josh had to run to the store last minute, I had less sweet potato fries in the freezer than I thought I did so everyone got like seven fries, it was windy so the grill kept on blowing out so the asparagus was over-cooked and the burgers took forever to cook… When they knocked on the door, I was a bit flustered and just hoping the meal would be edible. I even told Erin, "If you try this, and it's horrible, I won't be offended if you ask for PB&J. I would actually be delighted if you were real enough to ask for it." Thankfully the meal was edible and Erin didn't ask for PB&J. (I was honestly glad she didn't because after I offered I realized we didn't have any bread… I told you – not my night.) Thomas and Erin were gracious guests and patient with my meal-cooking woes and we had a great time with them!
One of the topics of conversation was about how I never cook anything "normal." Everything has some kind of weird twist. Last night's weird twist was on a burger – and it ended up being pretty good! It has inspired me to do a round up of all the weird burgers I enjoy – just in case you want to weird things up a bit as we end this grilling season!
Grilled Jalapeno Pepper Jack Turkey Burger – This is what we had for dinner last night. I actually made these with chicken. Ground chicken and turkey are pretty interchangeable so I normally go with whichever one I can find the cheapest.
Spicy Hawaiian Chicken Burgers – I love the sweet and spicy mix in this burger… Canned pineapple is an easy and cheap way to fancy up a burger.
Thai Turkey Burgers with Peanut Sauce – Still probably one of my all time favorite burgers. I've said it before and I'll say it again – peanut sauce makes everything better.
Healthy Chicken Parmesan Burgers – Confession: when I was doing some research for this post I realized that I've actually previously written about all the crazy burgers I enjoy… BUT, it was almost 4 years ago so I figure it's ok to write about it again. I don't actually remember these burgers but in my previous post I said they were pretty good – so I think I want to give them another shot.
Chili Lime Chicken Burgers – Another favorite of mine… Guacamole on a burger? Sign me up!
Orchard Turkey Burgers – This one is unique because you don't actually eat it on a bun – you eat it on a bed a greens. Definitely on the healthier side of life.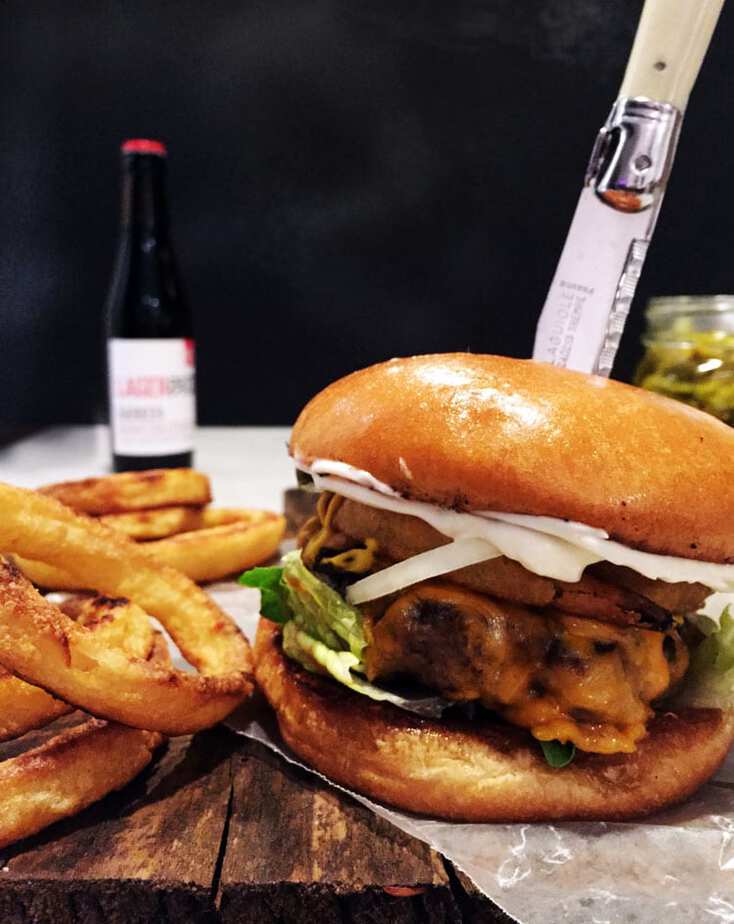 Plain Ol' Beef Hamburger – I've recently posted about this one but this is as normal as I get when it comes to burgers. We could probably rename it as the Meatloaf Burger though – because that's basically what it is.
Alright – that's all for now! Happy grilling!