Holy cow! It seems like forever since I've written… Here are some happenings, things I'm loving lately, really whatever I want to write about in list form… Because it's Friday!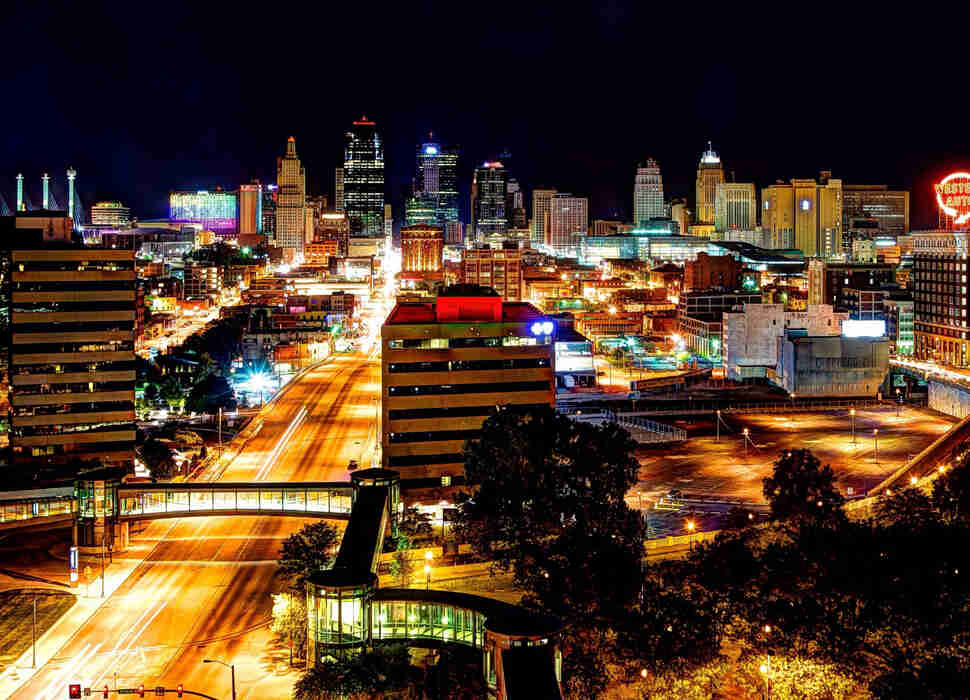 First one on the list – babay! I don't know why – but I always feel proud when Kansas City makes these "cities you didn't know were awesome" lists.
Oatmeal fudge bars. My mom used to make something like this when I was little and so I brought it back when we went over to some friends' last week and it was a HIT. Proof that you don't have to add crazy things like unicorn color schemes, salted caramel, foreign ingredients that you can't pronounce, etc. to baked goods to make them delicious. This one is an oldie but a goodie, I'm telling you. (P.S. She made hers with butterscotch chips – if it were just me, I totally would have added these, but I've got a husband who doesn't love butterscotch so I left them out. I think they'd be divine either way!)
Instagram inspiration. I have started following random people (like bloggers, artists, shops, etc… I'm not just a creeper) on Instagram whose aesthetic inspires me. With their help, and the cheap things you can find on Amazon – I have slowly been making our house a home. #cheesysaying Josh's hats and my necklaces were just sitting on our dressers so I got an expendable hanging rack thing (two for $10) then stained it myself – top left. Also, Josh's disc golf discs were consistently hanging out on our kitchen table and I'd been wanting to find a place for them (among other things) so I found this coat rack ($13) and basket (not quite as cheap, $26) which did the trick – bottom right! So I suppose it's Instagram… and Josh's messiness that's been my inspiration. (Just kidding, Josh, you're doing a great job keeping the house clean!) Some of my favorite folks to follow are @ourgrowingstorey, @tylerkingstonshop, @goldenandpine, @joannagaines, @highfancypaper, @magnolia, @erinapier… to name a few. And if you're looking for a new follow and want to follow my semi-creative self – you can find me @abbyjagee.
Growth. Our vegetables are GROWING, y'all! It rained the other day then was sunny the next and it felt like they doubled in size! We also bought some pepper plants, rather than seats, so that helped… Right now we've got spinach, arugula, sugar snap peas, beets, carrots, broccoli, green beans, bell peppers, and jalapenos. Next we're going to track down some tomato plants and maybe even some fruit!
Six months. As of today, Josh and I have been married six months – that's half of a year! What?! It's been hard at times, but overall a great time so far. I found a good one. Here we are at the rehearsal dinner of the wedding we went to over Easter.
This cake is beautiful! Sometimes I wish I could stay home all day and just create beautiful things like this.
I guess that's all for now! Happy Friday!